Each year, on the 8th of March, people across the globe gather to celebrate the International Women's Day. In Stockholm, the tech capital of Europe, some of us celebrate differently - at the Women in Tech conference.

Despite only being around since 2013, the free of charge Women in Tech conference in Stockholm is now one of the fastest selling conferences around. This year's record-breaking 1500 tickets gone in 120 seconds speaks for itself. With such a promising theme ("A Brave New World") WIT set the bar high, delivering a mix of locally and internationally renowned speakers, panels and breakout sessions - all with the future and sustainable innovation in mind.
Going to a conference is often a dull experience, waiting for that single golden speaker sparks insight. However, that's not the case at WIT; all speakers seem carefully chosen, complementing each other and addressing current and future challenges.

One of my ah-ha moments was brought by Joy Buolamwini, a graduate Researcher at MIT Media Lab, researching the bias in algorithms and coding. Showing us a hands-on example in her video "The Coded Gaze", where we are shown a computer mapping the faces of people with different skin colour - but fail to identify the Afro-American woman's face.
When creating products and services for the future, how do we make sure we don't exclude people from the algorithm? How could the products and services we develop be tested in such a way that no one is left out, no matter origin or skin colour? These are important questions for us to approach. Now, you might think this is only an issue of skin colour? When our QA manager Lotta told me about her experiences with Google's voice unit Echo, I was sort of shocked; she told me the men testing different voice activating features had no trouble being heard but she, no matter how loud she spoke, needed to be extremely close by to make a command works.
Pro tip: make sure all aspects of your user base are tested. This means ALL types of humans, no matter gender, skin colour or anything else.

But why stop there? Don't just test with those variables, make sure that there is also a diversity in where and how the product is produced and who makes the decisions. Represent everyone to present everyone.
All through the WIT day, we were treated to talks by neuroscientists, panels with female leaders such as Annie Lööf, Anna Wikland (Google), Amelie von Zweigkberg (Teknikföretagen) mixed by entertainment by the Magnettes. During the breakout tracks, we could participate in workshops designing the future, AI, digital leadership and much more.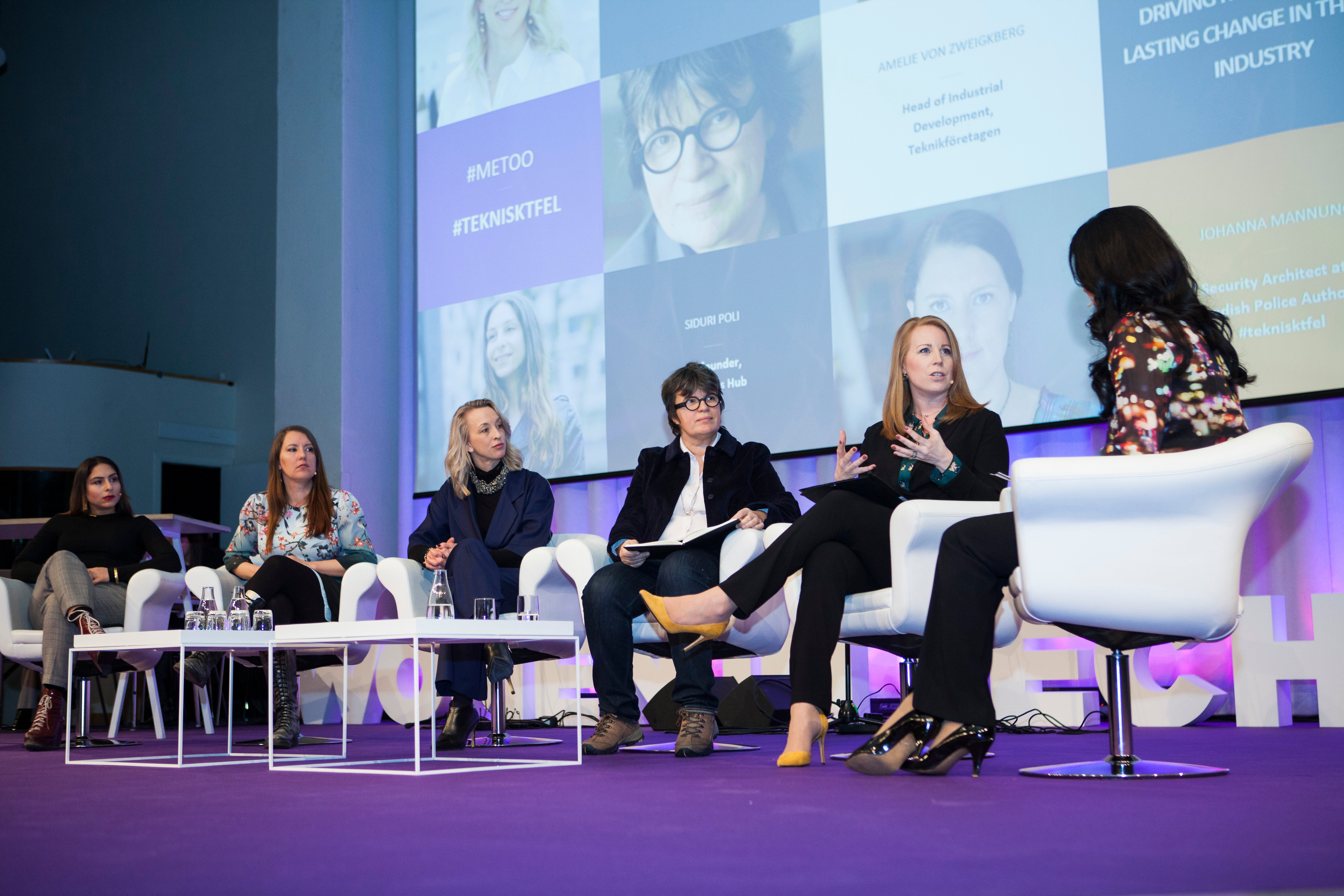 The theme for WIT 2018, "a brave new world", holds a lot of promise in its hands. When talking about a new world, sustainability is one of the key topics coming to mind. They brought several interesting topics to the table; discussions on how patients can help each other and get more accurate help from their doctors, how the tech behind a birth control without hormones can be developed in the future and maybe the most important question; what does it take to create a sustainable company?
The last panel with Dr Vedrana Högqvist Tabor (Boost Health), Ishtar Touailat (Tieto) and Elina Berglund Scherwitzl (Natural Cycles) highlighting on how to build sustainable businesses in MedTech was the perfect round up for the day, leading to the last speaker, Helena Samsioe from Globhe talking about drones and on-demand delivery. And not on demand as in getting Stockholmers pizza, but transporting emergency medical supplies in vast areas where the infrastructure isn't supplying a way fast enough to deliver crucial loads. Imagine how many lives could be saved if the delivery time was decreased by 60%! By combining drones and AI (visual image recognition), Globhe can create insights close to real-time; how many households were affected by the latest natural disaster? Which roads are passable? Partnering up with Flypulse, Globhe was able to test a unique medical cargo delivery system in the Malawi drone testing corridor in Kasungu, dedicated to the testing of humanitarian and development co-operation application of drones. This was the world's first joint cargo/AI drone demonstration (66 km) where the drone had two tasks: deliver medical cargo into hard to reach areas and capture images that automatically trigger insights from the route such as road quality, flooding and number of households in the area.
Who said that technology of the future was scary?
Overall the WIT 2018 was a great event; well organised and with a great mix of people on the stages. Lots of old and new acquaintances and a great range of ages across the 1500 women (and a few men/other genders) participating.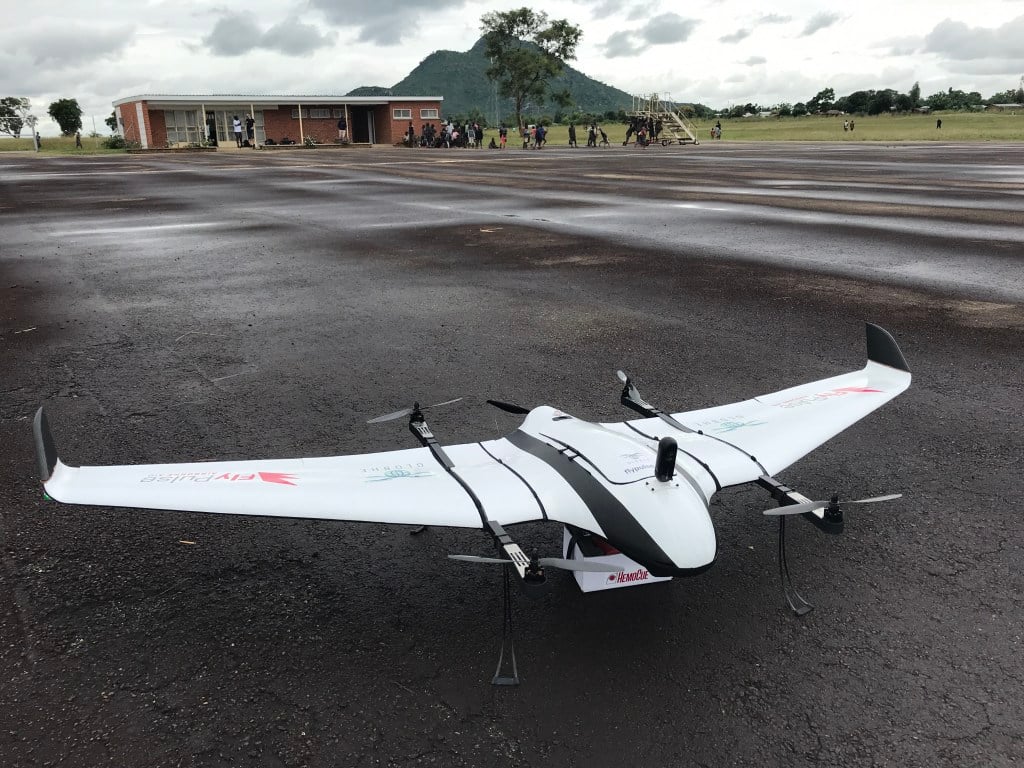 Photo: globhe.com


WIT left me with lots of inspiration and new point of views but also raised important questions: the organisers behind Women In Tech is some of Sweden's largest media and technology companies. This is such a crucial event where over 1500 people meet and get inspiration. Yet I noticed the very homogeneous crowd. It didn't reflect our multicultural society. A conference aimed towards women does not have to be aimed at the exclusive inner city crowd. For the WIT2019 I sincerely hope that the invites will reach even further - outside of the closed circuits of central Stockholm.
//Ulrika Schreil & Lotta Westin