The importance of branding and how it will ensure success for you and your startup.
Startups come in all shapes and sizes, but most early stage entrepreneurs invest all their time and resources into developing the product and putting a pitch together without thinking about the users and market until it is finally launched. Branding is often an afterthought that is considered a cost in an already stretched budget. This is a common mistake that could cost you more than you are trying to save. Here's why:

The old way of defining a brand was connecting a symbol to a product. Today branding is much more complex and even more important in a world of marketing. In short, your brand is how people think and feel about you and if you don't actively define your brand, the market will do it for you. This is where things go from bad to worse. We've seen it and experienced it first hand. Brand or die.
When Airbnb launched in 2008 it completely disrupted the market allowing you to rent your property to utter strangers. The service slowly kept growing and not until 2013 Airbnb started thinking about their higher purpose and role in the world. Why did they exist? The questions steered them into a realization that people didn't want to feel like tourists. They wanted to blend in and live like the locals, a sense of belonging. A feeling everyone could relate to. This formed into Airbnb's new mission statement "belong anywhere". This repositioned them from being just a technical platform instead becoming a community focusing on relationships using technology to bring people together. From there, things really took off.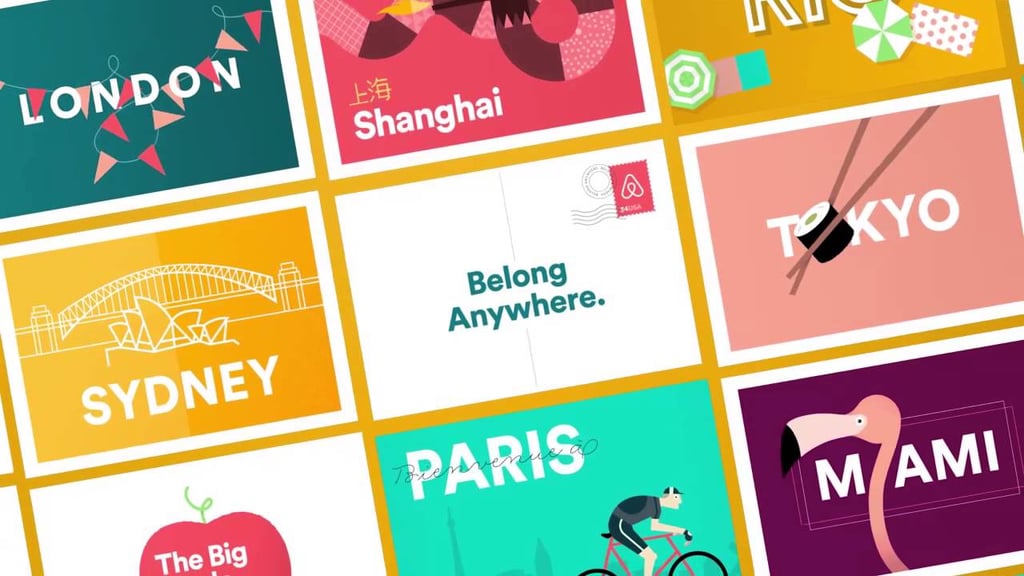 Effective branding goes beyond your product and even though it might be great you need to communicate what you and your product is all about. Your brand is your personality, and it connects and forms a relationship with your customers that keep them coming back. Invaluable.
Your product can change, your teams be reformed, and customers shift. But once you have defined your brand there will always be a core that remains constant and everything you do will form around it. Positioning your brand the right way can be the real differentiator when a potential customer decides whether they should use your or your competitor's product. Because let's be real, tomorrow someone might offer a product or service just as good as yours or terrible thought, even better. Branding is what makes you truly unique.
"If you are not a brand,
you are a commodity."
-Philip Kotler
In this Harvard Business Review article, we learn that customers that are fully emotionally connected to a brand are 52% more valuable than those that are "just" highly satisfied. Their model showed that emotionally connected customers strike across a range of metrics such as purchases and frequency of use. This makes sense, if you're competing on a purely rational level, your customers have no reason to stay if a competitor were to offer a similar, cheaper service. Branding, building an emotional connection with your customers, is one of the things that will help prevent that from happening.

Establishing a brand early will help you:
- Attract both users and investors
- Scale up the worth of your company beyond its physical value
- Manage the turbulent journey of a startup by having a clear long-term vision beyond the short-term goals
- Align and excite your employees with a sense of higher purpose

As an innovation partner, BBH Stockholm had the honor of working together with and launching, several startups over the last couple of years. For an example, we helped Truecaller move from a rationally driven proposition to an emotional proposition.

Repositioning Truecaller from a company that used to block the calls that didn't matter, to a company that enables the ones that really do.


Branding doesn't have to be expensive nor a four month project. We believe Branding isn't static and requires us to constantly revisit, analyze and focus on the catalysts and business objectives in order to grow along with your business. Instead, we would like to work in smaller sprints with the focus to set up a great brand platform for you to start from. This can be done in 3 weeks time and does not cost you a fortune. The output would typically be the following:

Brand narrative
Working closely together with key stakeholders we define why you exist as a company and brand. Based on this we can establish a brand narrative that communicates the value driven motivators that appeal to your target audience, and at the same time we provide context for your team and continuity to your business.

Brand positioning
Defining who is our target audience and potential users through understanding what their needs are and how our business can help or make their lives easier. We also need to establish what makes us unique in this particular market amongst competitors.

Visual identity
Despite who you are and what you do, your brand needs to be visualized in some way or form. A logotype, colors, typography, and imagery are a great start for anyone. We need to make sure that your visual identity helps you tell the story of your brand.

Product experience
Injecting your brand into your product is crucial as this gives the users to really experience and interact with your brand. For many of you, your product might be the only touchpoint between you and your users, so we want to make sure the product tells the story of your brand the best way possible.

In a shorter and less boring way to say it; Branding should save you money, not cost you more. And even though for you as a startup the investment seems hard to make, it will prove to be invaluable in the long run.