Christian Hammar, Concept Director at BBH Stockholm, will be judging the DIGITAL/MOBILE entries as part of the grand jury panels in 2019 years edition of the New York Festivals Advertising Awards.
New York Festivals Advertising Awards are a simple way of telling clients and vendors that people are not interchangeable, that there is a standard of excellence in which quality and that passion matter. While creating innovative work may be a reward in itself, having work recognized by the global creative community gives further incentive for future work.
In order to find the most talented individuals in the industry from around the world to serve on the Grand Jury, NYF Advertising Awards have developed a peer recommendation program and invite judges from previous years to tell them who they believe should be invited to join the following year's panel as well as per recommendations from industry creative leaders.
Christian has an extensive track-record of award-winning work to his name with 10 years experience of working in the intersection of Design, Digital, and Innovation in Stockholm and London. Christian's passion for building things - from products and campaigns to companies and brands will bring both value and perspective as a grand jury member.
The Grand Jury review the entries based on several criteria including Idea, Execution and Brand Relevance. Criteria are customized for each Category Group. There are two rounds of judging to determine the shortlist, of which the second round is currently ongoing (March 11-March 29th) after which the Finalists will be presented to the Executive Jury.
Exciting times ahead and we wish both Christian and all entries to the awards good luck!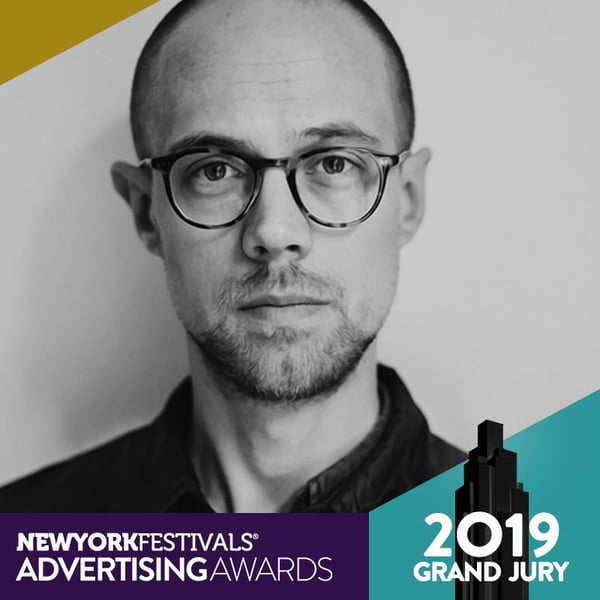 Christian's profile on NYF Advertising Awards